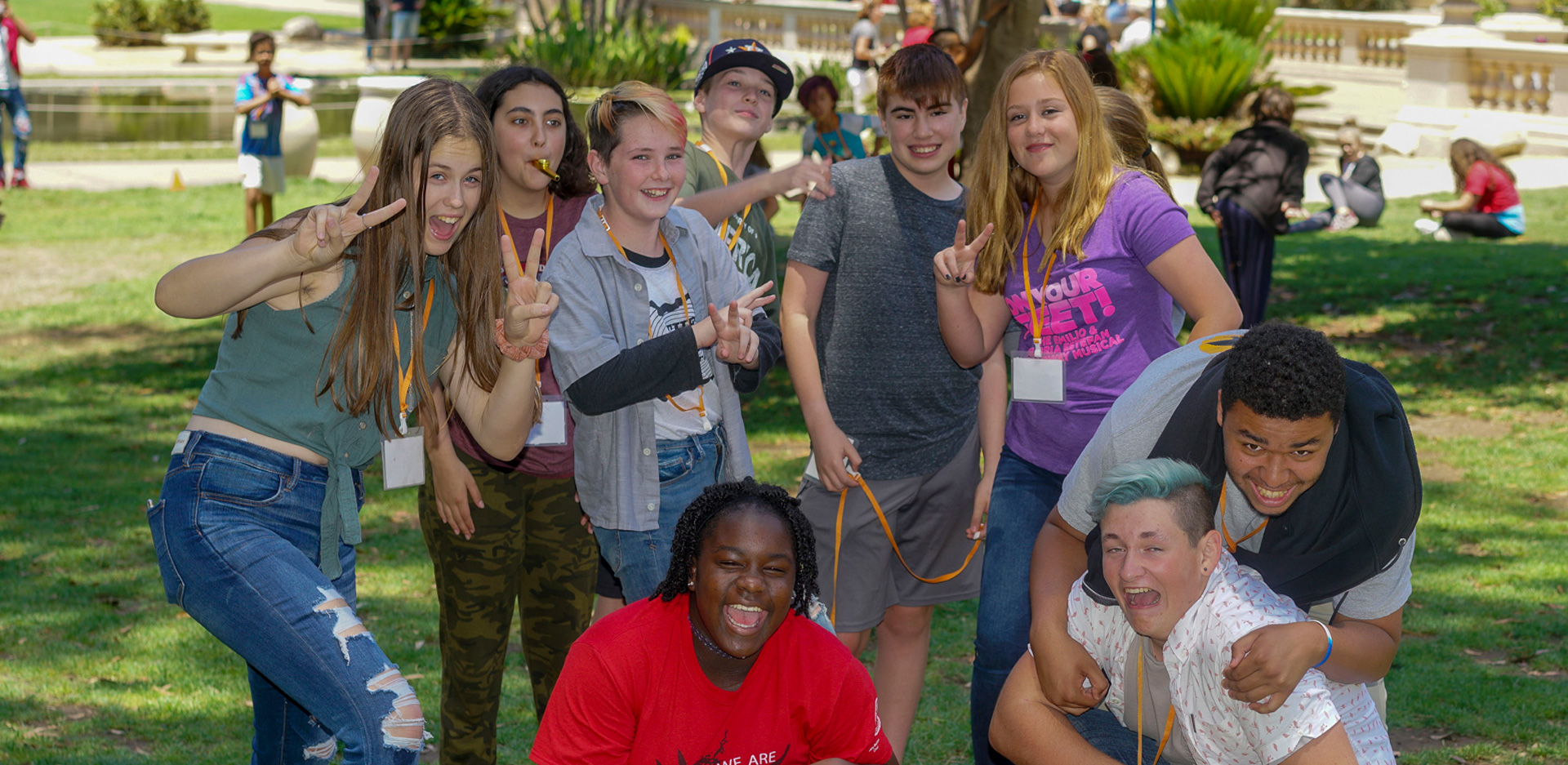 San Diego Junior Theatre provides equal employment opportunities to all employees and applicants without regard to race, color, religion, national origin, ancestry, gender, sex, gender identity or expression, age, medical condition, sexual orientation, marital status, citizenship, pregnancy, physical or mental disability, genetic information, veteran status, military status, caregiver status or any other characteristic protected by federal, state or local laws.
ASSISTANT PRODUCTION MANAGER
POSITION TITLE: Assistant Production Manager                                 DEPARTMENT: Production
SUPERVISOR: Production Manager                                                     STATUS: Full Time-30 hours/week, Non-Exempt
SCHEDULE: M-F 9:00am-3:00pm (Variable)                                        Compensation: $20.25 hour
Travel: Minimal Local Travel                                                                  Anticipated Start Date: ASAP
Position Summary: Under the direction of the Production Manager, the Assistant Production Manager is a key member of the Production staff of San Diego Junior Theatre.  The position is responsible for ensuring the following:
 Key Duties and Responsibilities*
Construct scenic and property elements; installs and repairs theatrical lighting instruments and equipment; assists with all other areas of technical and artistic execution within the Production function
Coordinates and oversees Lighting Assistants during load in and strike;
Coordinates and oversees parent volunteers during load in, strike and work days;
Assists with technical classes and camps for students;
Assists with maintaining the scenic shop and prop rooms;
Assists with rehearsals and performances including

Training and supervising student crew members
Monitoring student behavior
Maintaining overall cast and crew experience
*The duties listed above are intended only as illustrations of the various types of work that may be performed. The omission of specific statements of duties does not exclude them from the position if the work is similar, related or a logical assignment to the position.
Interactions
Regularly interacts with Production Manager, staff, contract artists and designers, students, parents, volunteers, and vendors.
Evaluation Criteria:
Appropriate, safe and timely construction and installation of set and lights for all shows; dependable on-time attendance at all required functions; timely and professional support of all technical and artistic execution; positive interactions with all stakeholders, especially students; time-sensitive creative problem solving.
Qualifications
Required: Comprehensive practical technical theatre knowledge; technical theatre experience in multiple and varied types of production; professional theatre training and/or degree; carpentry, painting and electrical skills; creative problem solving skills; initiative; good communication skills, certificate of completion of the California Mandatory Reporter Training for Educators (http://mandatedreporterca.com/training/educators.htm).
Desired: Stage management experience; scenic artistry; technical theatre management experience; experience with children's theatre; theatrical design experience, specifically lighting and scenic.
 Physical Requirements and Work Environment
Conditions are typical of a working theatre and may include working with potentially hazardous equipment and substances. Work may include ladder climbing, catwalk, standing, stooping, crawling in tight spaces, scaffolding, bending and twisting.  Noise level can be loud on occasion.  Must be able to lift up to 50 lbs.  Must be able to work under pressure, within tight deadlines with minimal supervision.  Applicants must have visual and auditory ability to respond to critical incidents and the physical ability to act in an emergency situation. Reasonable accommodations may be made to enable individuals with disabilities to perform the essential functions.
Additional Information: This position requires a criminal background check prior to hire.  This position requires the ability to work a varied schedule, based on departmental needs and the needs of San Diego Junior Theatre.  All applicants should be available, willing and able to accommodate a variable work schedule.  San Diego Junior Theatre will provide adequate advance notice of schedule when possible.
Please send a resume and cover letter to [email protected]
TEACHING ARTISTS
Junior Theatre is always looking to grow our diverse network of professional teaching artists for classes and camps in Balboa Park and outreach programs throughout San Diego County.
Please send a resume and cover letter to Education Director, Elissa Russell at [email protected]
Teaching Artists are required to teach students ages 3-18 in one/all of the following capacities: on-site classes and camps in Balboa Park or off-site outreach programs, on or off-site workshops. Prepares and maintains all class materials and supplies. In conjunction with the Education Director, may develop new classes and course curriculum. This is a seasonal position.
Salary: DOE
Required:
Bachelor's degree (or equivalent experience) in the performing arts, education or related field
Extensive experience and active current practice in art form(s) to be taught
Experience working with/teaching students from K-12
Preference for Voice Teachers who are able to play piano
Completed Mandated Reporter Training, Sexual Harassment Prevention Training, and fingerprinting
Desired:
Previous teaching artist experience
Curriculum development
CPR, AED & First Aid certified.
Experience working with students with special needs.
Bilingual in Spanish a plus

TEACHER'S AIDES
A Teaching Aide is responsible for offering support and assistance to the Teaching Artists, and ensuring that each student has an enjoyable camp/class experience.
Salary: $15.50 per hour
Responsibilities Include:
Assist teaching artists and JT staff members with management of class materials during set-up & clean up
Assist Teaching Artists and JT staff members with upkeep of class and camp environments (classrooms, corridors, lunch area, restrooms, office, storage spaces, etc.)
Assist with classroom management when appropriate by re-directing off-task students
Provide one-on-one assistance to students needing extra attention
Facilitate class activities and games by participating in all activities and assisting the Teaching Artists and individual students
Supervise students during class and camp transitions, breaks and lunch
Facilitate class and camp check-in and pick-up
Assist students with restroom breaks as necessary
Work as an inclusion aide to provide extra help and support for students with special needs
Education, Knowledge, Skills, and Abilities:
Completion of Junior Theatre Aide In Training class (if under-18) and internship or equivalent aide/assistant experience
Theatre experience or working in childcare preferred
First Aid and CPR certification preferred
Inclusion training/experience a plus
Please send a resume and cover letter to [email protected]